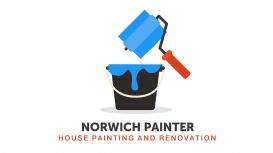 We are cooperative of sole traders in Norwich that is unique by its nature. We make sacrifices within our cooperative for one simple reason: help other people. We have founded Norwich Painter to help others whether we are talking about service for our customers or providing people with work. There is a strong social aspect behind our business that focuses on providing people with work and trade and on eliminating risk of falling into a poverty.
Our service is clean and professional. Our team is well mannered and respectful of peoples homes. We do simple and complex projects such as: Exterior and Interior House Painting and Decorating, Carpentry Projects, Repairs and House Renovation. We do fiddly bits too! Most importantly, we help our customers and our cooperative members by doing what we do.
Each of co-operative has a chance to learn new skills and trade, earn money and take part in our "Own a share" programme which is securing the financial future of the cooperative. We think that education is the key to success thus we offer free courses on financial education that will help our members to manage finances and reduce the risk of poverty.
Our company is built by its members thus it provides strong and reliable foundation for any investor to come aboard. With our 10 year plan we have bright future ahead of us.
Services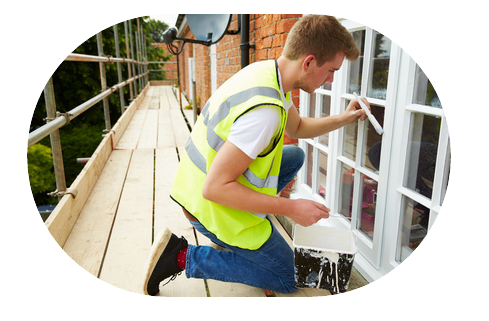 Interior Painting / Exterior Painting:
How we do it ?
Working in someone's house as a painter is a very sensitive job to do. People may also find it quite intrusive and awkward to have someone in their own home. That is why it requires proper attitude towards the task of painting your house and that attitude we are proud to have.
Working at external jobs is a bit different to internal ones. The tasks are not as intrusive as the internal jobs but there is a lot to consider when we are working outside. Even though we are not directly in the house we still might use certain areas of the house and be "present" from time to time.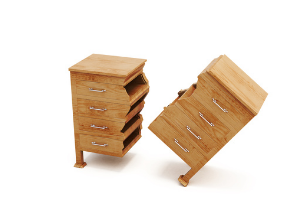 As Norwich Painter we aim to provide complex service for our customers. Quite often when we work in someones house we are asked the question about carpentry and repairs services by our customers. Over 20 years of painting and decorating we have also been doing just that – fixing chairs, tables and other furniture. Our experience and quality of work will keep your furniture durable for many years to come.
What can we do for you ?
Chairs and Tables:
Sometimes you have a chair set that you like or the table that you have used for years. These days a lot of people despite common habit of changing furniture every couple of years, have their favorite furniture that lost its quality. We can fix wooden chairs or tables that require a little bit of care. Broken legs or loose ends are our specialty. We use specialized tools and products to extend the life of furniture.
Cabinets and Bookcases:
Sometimes our cabinets are being used for many years and they simply wear. Bookcases become weak and unstable due to the weight of the books. Drawers and legs can become unsteady and then we are looking to spent much money on a new bit of furniture. Usually it happens that we like our furniture very much and we would like to keep it. This is where Norwich Painter comes in who can help you with that mission.
Reviews and Ratings
We do not have any reviews about Norwich Painter available right now.